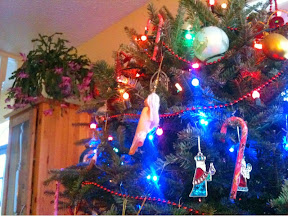 Like the sun in the morning sky,
the Saviour of the world will dawn;
like rain upon the meadows,
the Christ will come down upon us.
He has and He will…some words from morning prayer this morning (the Benedictus refrain for the season in Celebrating Common Prayer), with Jude, Christmas tree lights gleaming, coffee steaming. Ah.
- Photo by Pro HDR from my iPhone